Bollard Covers
Our bollard covers are unique opportunities for visual marketing at your storefront or in your car park. Choose from 2, 3 or 4 panels; to create your own eye-catching designs or defer to our in-house design team!
All our bollard covers are tough, durable and weatherproof, and are printed in UV fade resistant inks to ensure a vibrant, bright signage! Turn empty space into prime marketing with our custom-printed Correx bollard covers.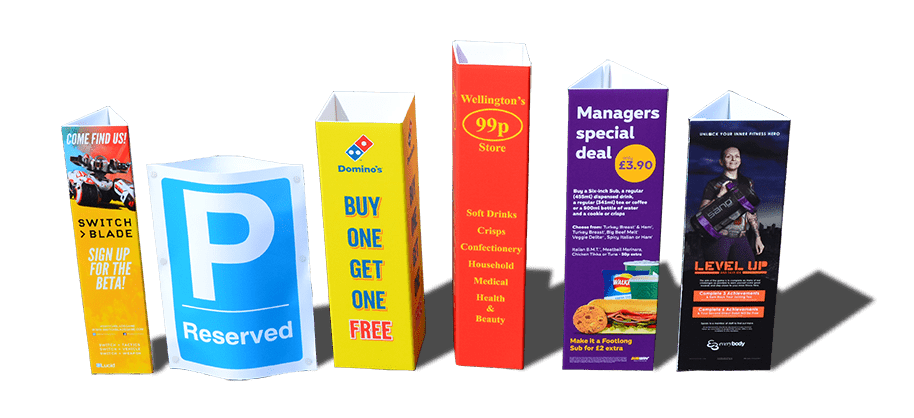 Bollard Cover Styles
With multiple panels providing multiple print surfaces, your bollard covers can feature a different design on each panel, or even a wraparound design that takes advantage of the entire outer surface area of your covers.
Alternatively, you can simply repeat a single design across each panel; so customers can see the message on your bollard post covers from any angle.
Generate your custom size template now to get started!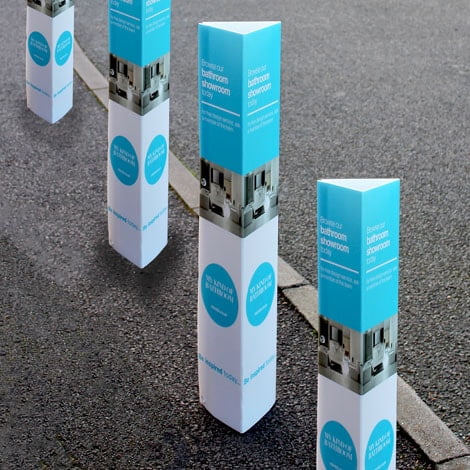 All triangle and square bollard covers are printed on
4mm Correx corrugated plastic.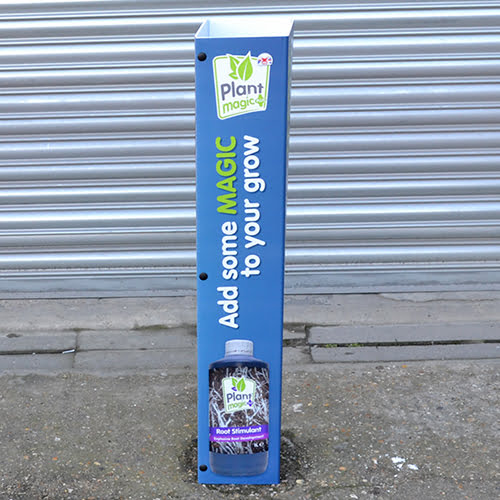 All triangle and square bollard covers are printed on
4mm Correx corrugated plastic.
Printed Bollard Covers
Printed bollard covers are a cost-effective way of utilizing your car park and storefront bollards as your own mini billboards.
Our eye-catching print, unique designs and vivid colours will grab your customers' attention, making Correx bollard covers perfect for short term marketing campaigns and raising brand awareness. Ideal for welcoming customers into your store, promoting a new product or a sale line, these handy products turn empty space in to ideal marketing solutions!
If you're still not sure, our covers also help protect your property from damage. The highly visual, striking display is nigh on impossible to miss, reducing the risk of accidents and vehicle damage.
All our bollard covers are fully waterproof and weatherproof, ideal for indoor or outdoor marketing. We print our covers in full colour using UV fade resistant inks onto 4mm Correx board.
Choose from three basic designs and wide range of sizes: opt for a triangular bollard cover, a square cover or a slip on, two-sided cover; to best meet your advertising needs. Your two sides, square and triangular covers are delivered flat packed with interlocking tabs or rivet fixings to form the final shape, ready to pop over your bollards.
With our vibrant colours and bespoke designs, no customer will ever be able to miss your bollards; so you get a sales boosting promotion and a highly visual safety measure all in one!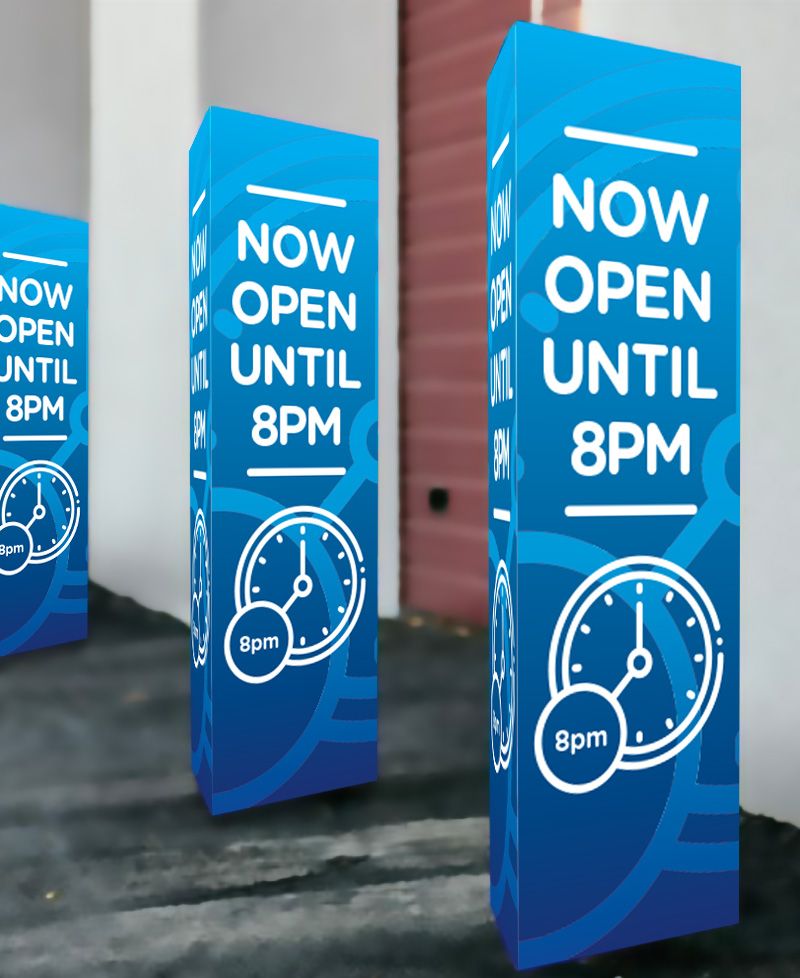 Bollard Cover Assembly
Our bollard covers are quick to assemble by hand without the need for tools.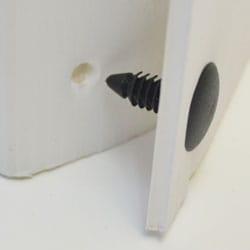 Push Rivets
Triangle and Square Bollard Covers are supplied with pre-drilled holes and push-in plastic rivets for a strong, durable connection.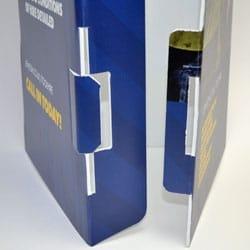 Interlocking
Alternatively we can cut Integrated interlocking tabs and slots for secure fastening, this makes them easy to disassemble to store flat.
Snap Rivets
All slip-on covers are supplied ready-assembled with plastic snap rivets, simply pull open and slip over your bollards.
We offer a wide range of customisable bollard covers, including bollard post covers, bollard wraps, and bollard sleeves. Our custom-made bollards are an excellent option for businesses looking to enhance the appearance of their outdoor space or parking lot. One of the main benefits of our bollard design is the use of high-quality materials, including foamex boards. These durable and weather-resistant boards are an ideal choice for outdoor bollard covers, as they can withstand the elements and remain looking great for years to come.
Our bollard post covers are custom-made to fit your bollards perfectly, ensuring a professional and polished look that will enhance the appearance of your outdoor space. Our bollard wraps and bollard sleeves are also customisable, with a range of colours and designs available to suit your specific branding needs. Whether you're looking for a vibrant design to catch the eye of passersby or a subtle design to blend in with your surroundings, we have a bollard cover solution for you.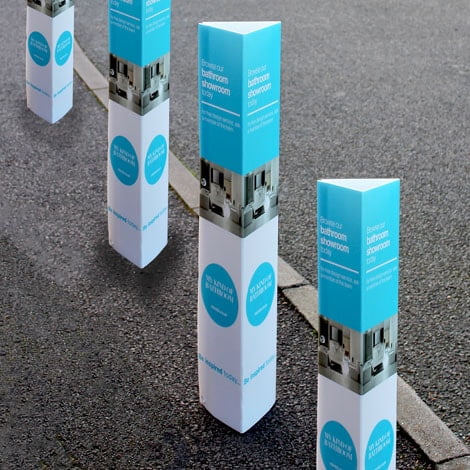 Order online and get your price for your bollard covers today!